Laura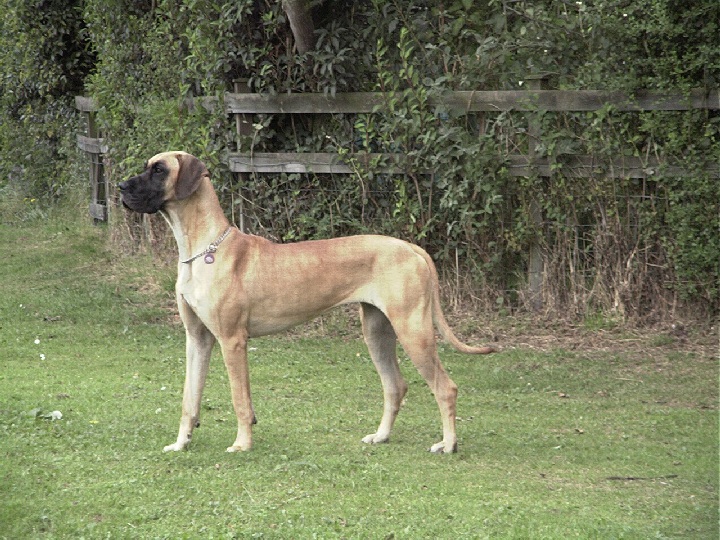 Laura, a Fawn Great Dane, was born in July, 1999. She joined us on Saturday 26th August, 2000.
Sadly, she died suddenly as a result of Gastric Torsion on Friday 24th April, 2009.
She was bred to be a show dog, but was found to be too timid in the show ring. She is very shy with people, but has recently learnt to play with other dogs.
Laura is the fourth Great Dane we have had. Zorba, a Brindle was the first, then Chas, and his mother Ayesha - both Harlequins.
Laura, Chas & Ayesha all came from Damarkann Great Danes at Little Driffield. Darmarkann Great Danes can be contacted on 01377-241199 - ask for Anne Asquith.